FOREVER OT12
WE BELIEVE IN YOU KRIS
Yesterday,
and today.
I hope the rumors about Kris is fake.
I'm really really hope.
Dear Kris.
WE ARE ONE right?
Pleaseee. Jeballl. Don't leave us.
Because.
EXO without you Kris, never be perfect.
EXO STAN WILL ALWAYS LOVE AND SUPPORT YOU NO MATTER WHAT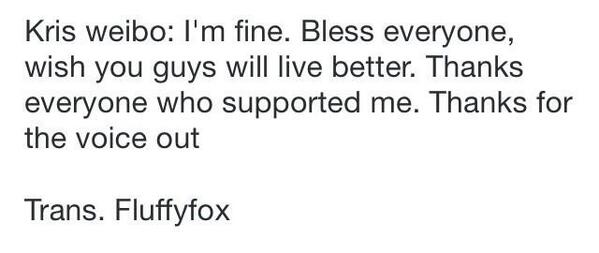 KRIS WEIBO'S TRANSLATED


KRIS'S IG BIO UPDATED


REMEMBER THISSSSS?


Suho!! Hug him tightly!! Make sure that he not go anywhere!! :')